Summer 2016
Availability for August -
Cancellation - please ring Ruth on 07960 167810 for details
Cabin 5 is available for £60 per night
One double bedroom. Double bed settee in the lounge.
Please click on the photo below.
Chalet 7- one-bedroom chalet with additional sofabed in the lounge is available for from Monday 22nd August
Please click on the pic above for details
and dogs stay FREE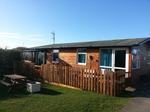 Please click on the photo above for more availability or
ring Ruth on 07960 167810 for details
We offer a choice of one, two , three and four bedroom self catering accommodation at South Shore Holiday Village and our Ground Floor Studio
in the centre of Bridlington.
For Prices and Availability please click here
Full payment required to secure - please telephone Ruth on
0113 2826536
or
07960 167810
to check availability